The Original
REINING Authority®
By Oliver & Heike Dusterhoff
All of our saddles are hand-tooled and individually hand-crafted at our shop in Ider, Alabama U.S.A.
– ALL SADDLES ARE PROUDLY MADE IN THE USA –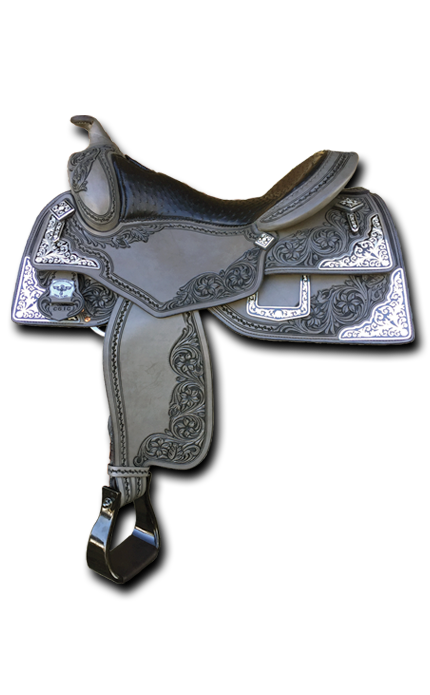 Want to read what people say about our saddles? Click where it says WANTED and you will be taken to our Facebook post where the comments are people from the public who commented their feeling about our saddles.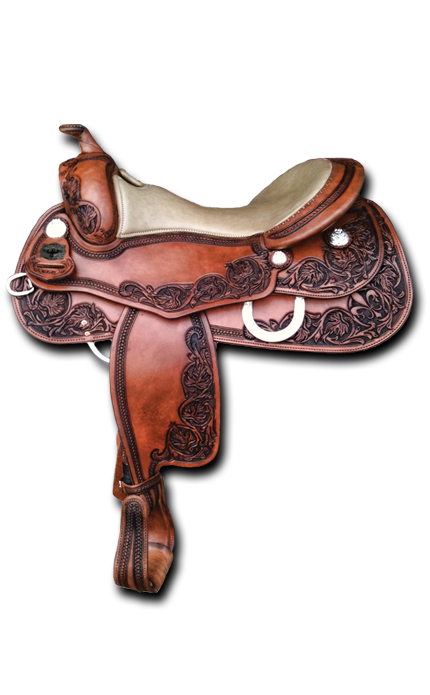 Many Varieties
We offer a wide variety of saddle styles for EVERYONE.
Be sure to visit and view all our saddle models, including all options available including pricing etc.
You can see options available for each saddle when you visit the shop. If you wish to get a better view of saddle options then click on the button below READ MORE or go to the navigation up top and then go to ABOUT OUR SADDLES  -> SADDLE OPTIONS to get a larger view of the options.
*** PLEASE NOTE: ALL OPTIONS MAY NOT BE AVAILBLE FOR ALL SADDLES ***
Globally Used
Our saddles are being used and endorsed by riders all around the world.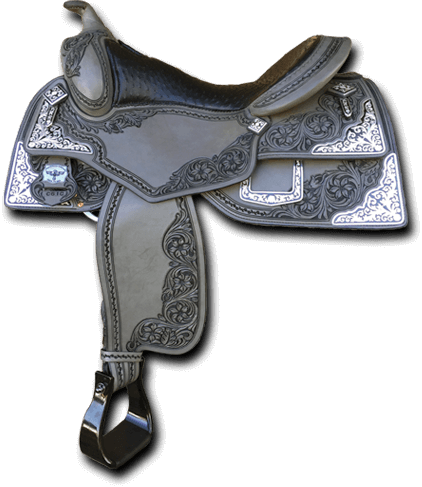 Treat Yourself
Featured Products
Here are just a few of our saddles. These may be part of a series that we make or any saddle that we wanted to highlight. Simply click on any of them to go to its page or click on SHOP to see ALL our saddles. You may filter out by series, or size, or color, or whatever you wish once in the shop page.
UPCOMING EVENTS
HEAD OVER TO THE EVENTS PAGE TO SEE A FULL LISTING OF WHERE WE WILL BE